Overcoming Obstacles with Intention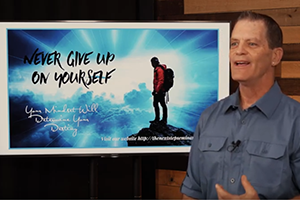 Bryan Campbell is a youth inspirational speaker, two-time author and a mindset coach. With over 40 years of expert experience in educating students, organizations and companies across the United States, Bryan is sought-after for his ability to engage and energize individuals to build a Never Give Up On Yourself Attitude.
He draws on the adversities in his life to create a four pillar program by teaching others about conquering obstacles with intention.
After you purchase the product, we will email you a link to the YouTube Video. The link will be for your school/organization's use only.